Dazhi officially launched "An Uphill Battle Against '5+N' Projects"
---

As 2020 began, affected by COVID-19, Dazhi delayed the date of work resumption several times responding to the national call. On February 11, after the check and acceptance of Wuzhi Epidemic Prevention and Control Headquarters, Dazhi, as one of the first batch of work resumption enterprises, officially resumed work.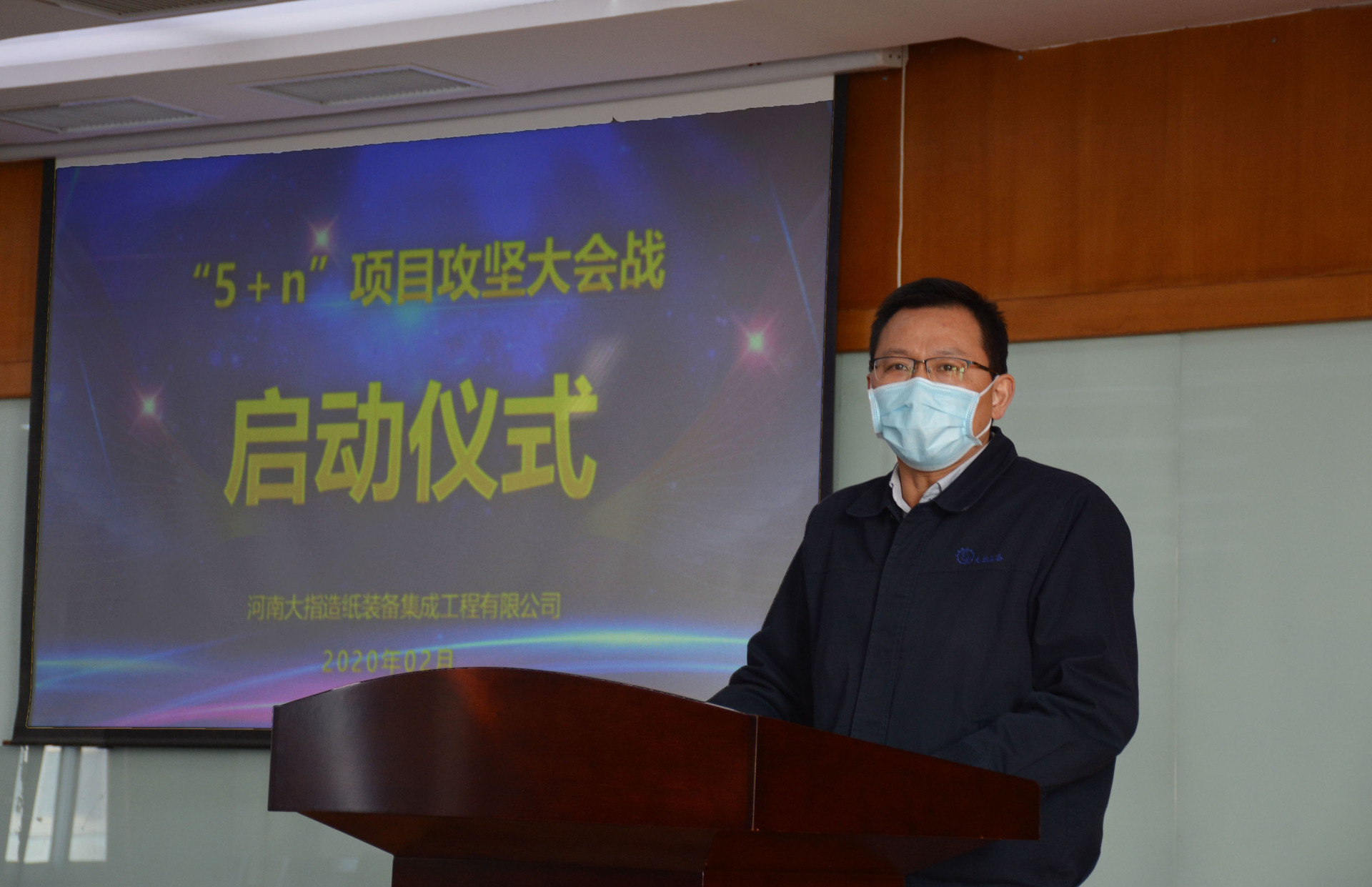 At present the Chinese commerce department announced the epidemic causing the delay constitutes force majeure, however, "Dazhi promise" will never break the promise. On the afternoon of February 21, Dazhi held the launch for "An uphill battle against '5+N' projects" in order to rush the project schedules and complete projects with both quality and quantity guaranteed. The workshop director and management personnel of Dazhi attended the meeting. "5+N" — "5" refers to 5 complete paper machine projects and "N" refers to several single critical equipment delivered before July 2020. For succeeding in "5+N" projects and achieving expected delivery in accordance with the contracts, Dazhi decided to integrate all resources to launch "An uphill battle against '5+N' projects" in an all-round way.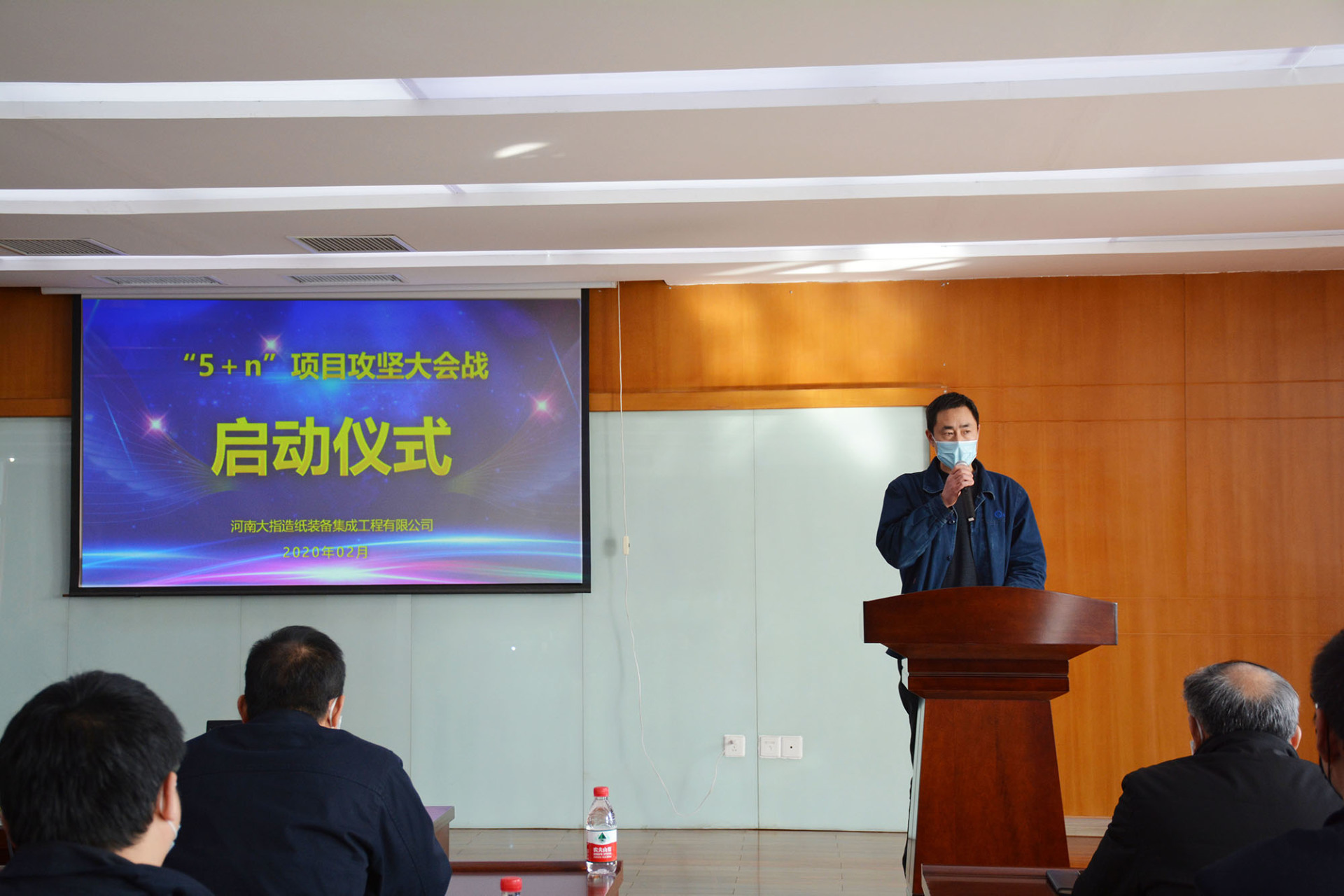 The conference announced that Zhu Hongjun, DGM of project, was appointed as the leader of"5+N"projects to wholly run this project. Wang Guoyu, DGM of production and Sun Maosheng, DGM of automation, served as deputy team leaders, respectively responsible for the overall coordination and cooperation of production system and automation system. Each department manager is a member of this project group, and each department should duly perform its duty and formulate the detailed rules for implementation in accordance with the deployment of this conference so as to fully cooperate with the implementation of "5+N"projects.
Liu Zhuhong, GM of Dazhi, announced the official launch of "5+N" projects and issued a call to "make concerted efforts to fight the epidemic and work together to seize the time". All departments and employees are required to actively participate in this tense battle, seize the day, live up to their time, and ensure that our products are delivered to customers with both quality and quantity guaranteed within the time limit agreed by customers.