Successful commissioning of film size press 5600mm/1150mpm in Shunfa paper by Dazhi remote supervision.
---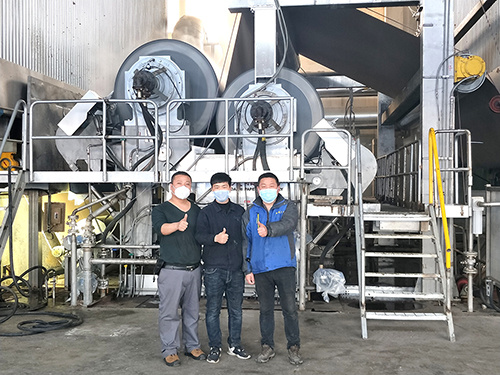 Recently, an exciting news comes from Yutian Shunfa paper (Shunfa paper), which is about the project of "technical updating in the sizer section for 250,000 t/a package paper production line". Integra® - Sizer, Integra® - Screen and other accessory equipment supplied by Dazhi have been put into operation successfully, which help the production line run with high efficiencyand energy saving under the high operation speed and improve the market competitiveness.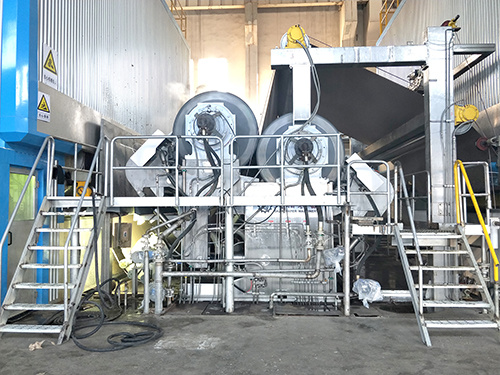 Bosom friendsmake distance disappear.
Affected by COVID-19, it is not possible for Dazhi to provide field installation guidance and commissioning assistance. In order not to delay the project progress, a remote supervision service for the equipment commissioning is initiated and achieves successfully by the teams from Dazhi and Shunfa paper by means of WeChat, telephone and other ways availablethroughout the whole process till completing all related work on schedule. Thank Shunfa paper again for their strong support along with their professional and effective management.
In the special period, Dazhi is willing to cross a river with you in the same boatto overcome the difficulties and live up to wait for more splendor.
About Yutian Shunfa Industry Co., Ltd
YutianShunfa Industry Co., Ltd, located in Sanshuitou Industrial Park, Yutian County, Tangshan city, mainly produces light-weight linerboard, high strength corrugated paper, core paper, etc. with a total capacity of 500,000 t/a.